Statement from the Chairman of the Board of Directors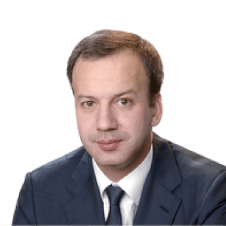 Arkady Dvorkovich
Chairman of the Russian Railways Board of Directors
Dear Colleagues,


Despite difficult economic conditions in 2015, Russian Railways achieved positive results that are reflected in reporting and in the specific actions taken by management. The corporate governance system demonstrated a clear understanding of the problems and challenges currently facing society as a whole and the Company in particular.
The Russian Government supports the Company in its core focuses and plans. Government support measures, above all tax incentives, have been prepared for 2016 and beyond. Specifically, a 10% VAT rate has been set for passenger transportation, and incentives will keep the current property tax rate at 1% without any further increase and also provide a three-year grace period on property tax for newly built facilities. This strategy was chosen for a good reason as it creates conditions to expand business and generate additional income.
Passenger transportation, including long-haul travel, is a major priority for the Company. The Russian Government continues to provide roughly RUB 60 bln per year in financial support for passenger transportation, not including tax incentives. This prevents excessive growth in tariffs for the public. A flexible tariff policy makes it possible to slash ticket prices for certain groups of people, at different times of the year and for particular routes.
Russian Railways has engaged in substantial work with the country's individual regions to develop passenger transportation on suburban routes. Problems have been resolved in most regions, although this issue remains on the agenda. Our goal is to build sustainable long-term mechanisms for interaction with the constituent entities of the Russian Federation, and such work must be continued in 2016.
High-speed transportation is one of the top priorities for the development of the railway industry. One pilot project being implemented to this end is the Moscow-Nizhny Novgorod-Kazan High-Speed Railway, an integral part of the Moscow-Beijing Eurasian High-Speed Transport Corridor. Such projects are essential not only for passengers, but for increasing freight transportation speeds since they free up a substantial amount of track space for cargo shipments. We expect the design of the railway line to be completed in 2016.
As for freight transportation, the market is constantly improving. The tariff decisions made by the Company should aim to attract additional clientele and increase profitability. Such work requires interaction with all market participants and the establishment of an appropriate package of services and opportunities that will make it possible to deliver cargo from the place it is manufactured to the place it is consumed on time.
As a result of work undertaken in 2015 to optimise operating activities, Russian Railways management adopted decisions that enabled the Company to find internal sources of development. The Board of Directors supports these decisions and is certain that such work will continue in 2016.
At present, the Company's investment programme is one of the largest in the country. Investment in infrastructure development covers a large territory of the Russian Federation from the northwest to the south and Far East. The Government supports the Company's investment plans and allocates funding, including from the National Wealth Fund.
International cooperation in matters concerning railway transportation also held a prominent place among the results of the outgoing year. The Company is actively developing its global transportation activities as part of the Eurasian Economic Union and work in such areas is under way using the platform of the Council of Rail Transport of CIS States. Cooperation will continue in such matters, making it possible to resolve any systemic issues that may arise as well as matters related to ensuring transport safety throughout the entire 1520-mm standard gauge railway domain.
Implementing this strategy will enable Russian Railways to remain a strong and highly capable company that has substantial resources and internal reserves along with a sustainable financial position and government support.