Transportation Security project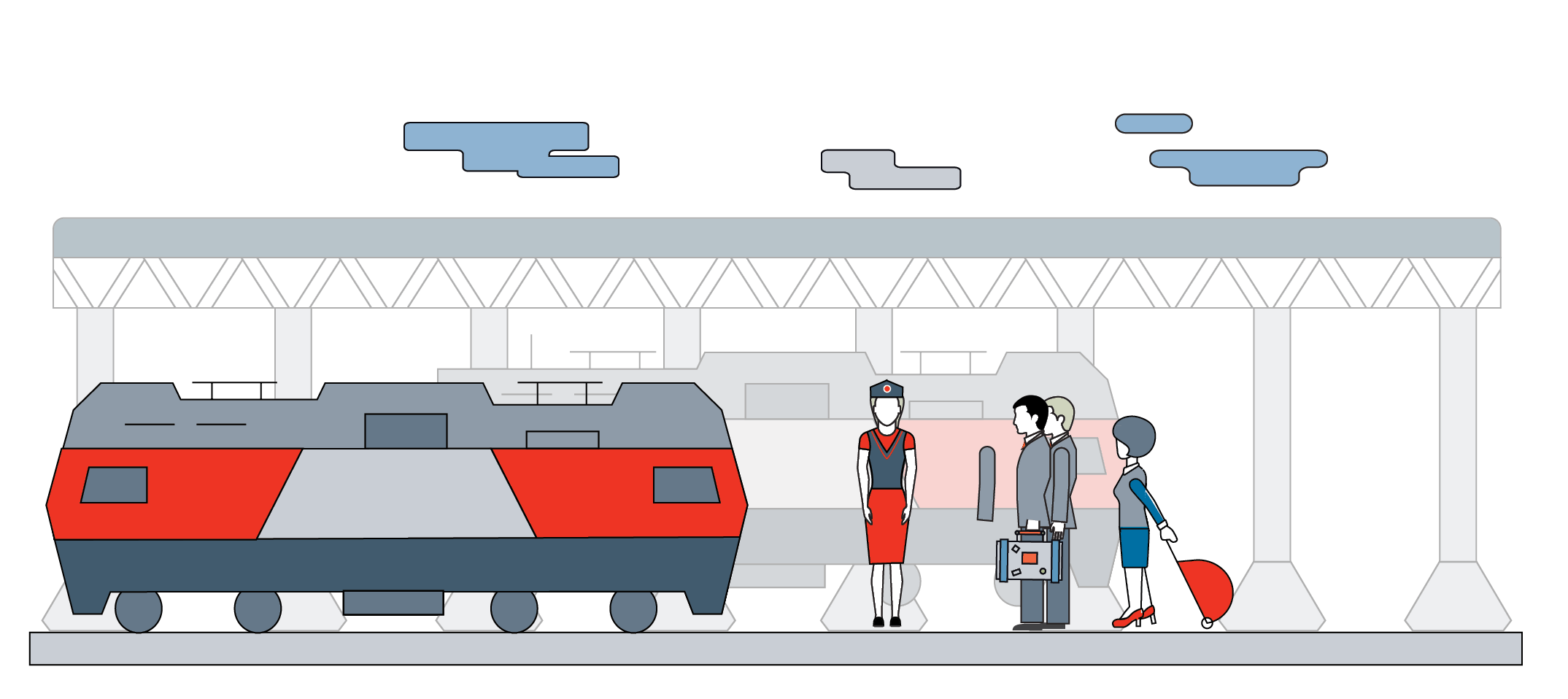 16
stations
equipped with devices to screen passengers, carry-on bags and luggage
In order to mitigate the risk of unauthorised interference in the operations of railway transportation, Russian Railways continued the implementation of the Transportation Security project in 2015 as part of the Russian Railways Investment Programme.
A range of measures was carried out in 2015 to protect railway transportation facilities against acts of unauthorised interference. Most of the measures aimed to enhance the protection of essential public railway transportation facilities, above all high-speed (rapid-transit) railway sections and railway stations.
A total of 6,582 infrastructure facilities of Russian Railways were put under protection in 2015, a 0.4% increase from 2014, including 1,642 essential public railway transportation facilities and 482 railway stations. The Company set up 400 specialised groups from railway transportation departmental security with more than 7,480 people to perform measures aimed at preventing unlawful acts on railways.
The following measures were conducted in the reporting year using the RUB 558.8 mln earmarked by Russian Railways:
installation of transportation security equipment on the Moskovskoye Morye-Zavidovo (km 526-532) and Zavidovo-Podsolnechnaya (km 532-585) high-speed sections of the St Petersburg-Moscow mainline;
work was continued to install transportation security equipment on the St Petersburg-Roshchino (km 0-58) rapid-transit section of the St Petersburg-Helsinki mainline;
technical security systems were installed or modernised at 14 facilities (railway stations, bridges, repair and maintenance locomotive depots and communications centres).
In addition, equipment used to screen passengers, carry-on bags and luggage was installed at 16 railway stations as part of the spending of RUB 322.2 mln in federal budget subsidies granted to Russian Railways.
As part of investment projects and measures to create technical security systems, the number of facilities equipped with such security equipment has increased to 1,627, or 1.3% more than the same indicator for 2014.